What makes our units different?
Crystal Creek Glass has revolutionized columbaria with the advance of new technology and beautiful photorealistic imagery. Never before has there been a way to have so many visual options displayed across the front of a columbarium. Traditional columbaria are capped with niche fronts made of plain granite, brass, or transparent glass. Our columbaria have completely transformed a once austere facade into a beautiful and highly customizable memorial with scenes that are timeless and elegant.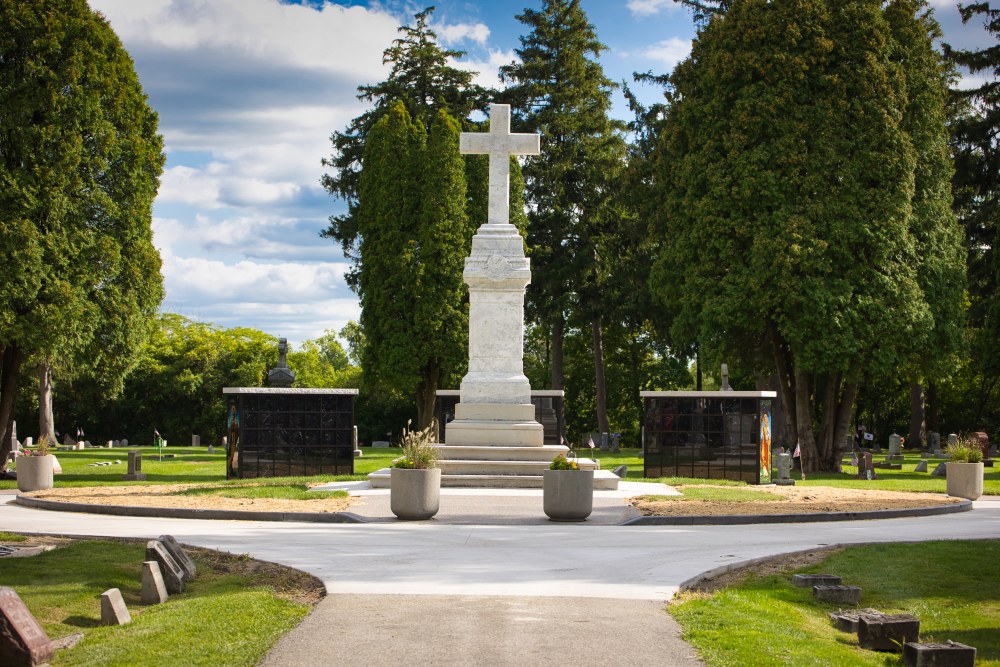 Benefits of Our Columbaria
Each unit is infinitely scalable to any length, and can also be single or double sided depending on your needs.
Bringing photographic quality imagery to columbaria is the future of these memorial markers and the possibilities are endless.
Artistic imagery can add a lot of value to the surrounding landscape.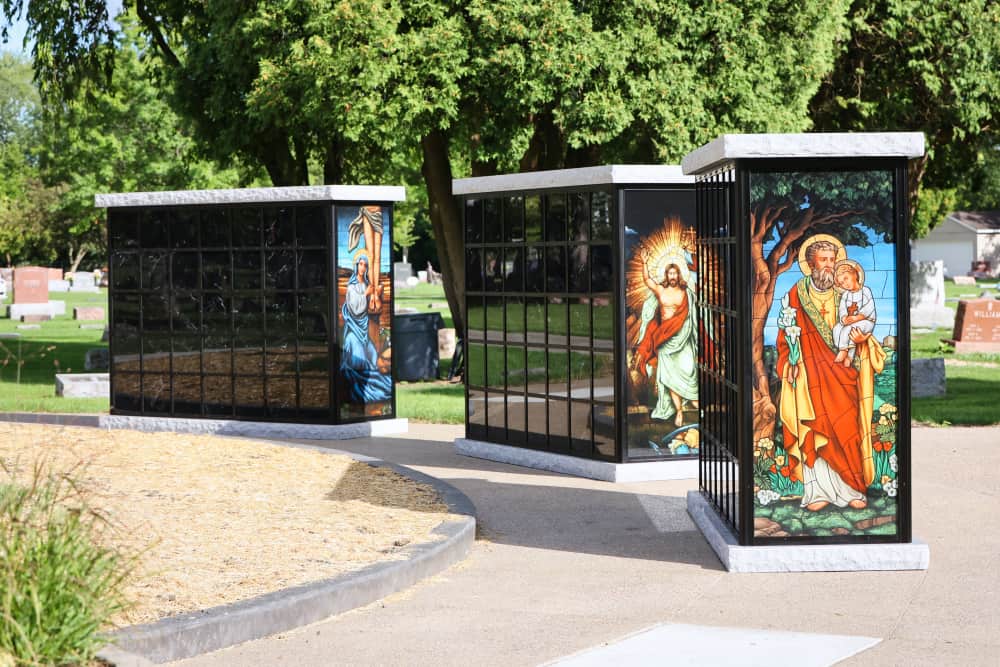 Columbaria can go most anywhere and have fewer restrictions than cemeteries.
Units can be placed inside or outside.
Columbaria can be placed in areas where full body burial is prohibited.
Cremains can be easily moved to a new location if necessary.
Cost Effective & Low Maintenance
Columbaria generates more income per square foot of land in cemeteries and locations with limited grounds.
Maintenance costs are much lower for mowing and trimming when compared to traditional burial.
The Biggest Innovation to Columbaria in the Last Century
Our Patented columbarium system features
Our columbarium unit is built out of all stainless steel plates and custom anodized aluminum extrusion.  Each companion niche measures 12″x12″x13″ which will hold two full sized urns.
We use ceramic inks to print on 3/8″ thick low iron glass, which is then tempered into the glass surface.
The front, back, and sides are all, 3/8″ safety glass. Tempering makes the glass five times stronger. The strength of tempered glass makes glass an excellent alternative to granite, and provides more versatility and choice of expression for customers.
Our Capstone is generally comprised of various colors of 4" thick granite.
The Base of our unit can either be built using granite or concrete depending on the client's preference.
Each niche is protected by specialty stainless steel security screws, and are individually removable. 
Each niche is protected from the elements by a silicone gasket.
Want a more traditional granite look?
Ask about our Stained Glass endplates